Letter From The Principal
Welcome to CosmiKids™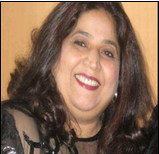 CosmiKids™ is a colorful world in which children are free to think and dream and create and explore while gradually coming to understand the special way in which they influence – and are impacted by – the world around them.
Rather than focusing on external rewards, we encourage children to explore who they truly are in mind, body and spirit – their likes and dislikes, their greatest joys and deepest fears, how they relate to the world and the people in it.
We help them learn to trust their intuition and how to tell the difference between what is real and authentic and what is unnecessary noise. With each new revelation a child's sense of confidence is strengthened, forming a solid foundation of self-esteem that will exist no matter the situation because it's pure, true and organic, not fashioned by peer pressure or socially imposed guidelines.
As you visit our website I hope that you are inspired as well, to visit our premises and experience the reality of our people , our place and our program.
Bela Kotwani
CEO and Principal