Pre-School, Day Care & Activity Center
Why Cosmikids
Home away from home.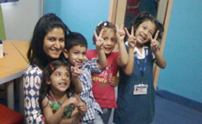 Our warm, friendly and nurturing caretaker's ensures that your child feels at home
The Only child in our school is yours.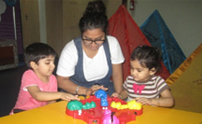 With a Healthy student to teacher ratio of 8: 1 we provide personalized attention to your child.
Self discovery through play.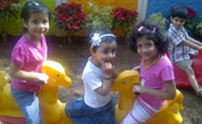 1000 Sq feet lawn encourages your child to play outdoors and connect with nature.
Multi – sensory learner centric environment.
Safe, Clean, Vibrant and child-friendly environment allows your child to play freely and explore